Many business use suspended heaters, as they allow for space saving where needed. As they're suspended though, they do have, and why it's so important.
What Are Suspended Heaters?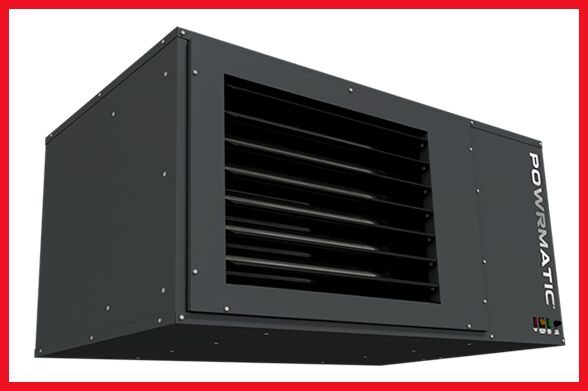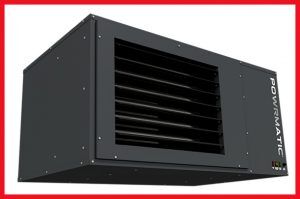 Heaters are an essential part of any working space, as they keep the space warm for workers when temperatures start to drop. That's especially important in Manchester, when winters can start getting cold. You need those warm air units to keep everyone comfortable.
A suspended heater is a popular choice for businesses as they don't need as much space as other types of heater. They're flexible too, as you can get gas and oil versions, as well as some versions that are bio fuel compatible. If you need to free up floor space, or you have regulations that don't allow for floor standing heaters, then these are the ones that you're likely to use.
Importance Of Servicing Your Suspended Heaters
Why is it so important that you have a commercial heater service? By law, you have to have them checked over at least once every 12 months. This is so you can get a gas safety certificate, and operate those heaters legally. A good service will be able to handle both natural gas and LPG heating systems, like we can.
However, it's recommended that you actually have them checked every six months. This is because it's so easy for a problem to go unnoticed over a year. That's a long time, and by the time the next service comes round, the problem will have grown. That means more repairs for you, and more costs in having the repairs done. Doing the servicing every six months makes a lot of savings for you, in the long run.
How Is A Suspended Heater Servicing Done?
Suspended heaters pose a little more of a challenge to service technicians, as they're suspended up high in your building. As such, they need to be able to get up to them first, before they can even do any work. As such, you'll need to let them know if the heaters are more than three feet up in the air. If they are, then they'll need to bring in a height platform, so they can work on the heater in question. That's often a cherry picker, so you'll need to be ready for this when they come in.
Once they're able to reach the heaters, the technician will start by doing visual checks on the system. They'll be looking for anything that appears to be damaged, and make repairs as necessary.
Then, they'll do a full clean and flush of the system. That will help the heating system work at full capacity, once it's been cleared for use for another year.
Finally, a full battery of checks is done to ensure that everything is working correctly. This includes checking the controls, looking for any cracks or deformations, testing the gas pressure, testing for even heating, and so on.
Most servicing will take around 1 – 2 hours, depending on the type of heater you're using. For example, if your suspended warm air units are gas fuelled, then the checks can take longer as they're subject to more stringent requirements.
Once everything has been checked, and any relevant repairs have been made, you will get your safety certificate and the heaters will be ready to use again.
How Much A Suspended Heater Service?
On average, you'll spend around £200 on a service, per heater. This does depend on a few factors. Firstly, it'll depend on the age and the condition of the units. If they're regularly being serviced, then it shouldn't be a problem and they'll cost less on average to test. Then, there's where the heaters are placed. As these ones are suspended, then you commercial heater service will also need to factor in the use of cherry pickers or similar to reach them. If you want a more precise price, then you can contact your service suppliers and ask them for a quote.
Now you know exactly what's involved in servicing your suspended heaters, and how long these services should take. Ensure you get yours serviced regularly to comply with the law and prevent problems from happening.