Do you think you may have a leak, whether from water or gas? Then call Gas Direct Plumbing and Heating day or night. We work 24/7 to provide our great service to our customers no matter what the time or day is. Our team will not let you down, as we pride ourselves in our speedy, professional service. We will have your appliances up and running again within 24 hours.
We will not even charge you for the call out in an emergency. All you will have to pay for is the work we do. After we have scanned for any possible leaks, we will then write you up a quote to get it fixed. Once both parties are happy with the price, then our team of qualified technicians will get on with the work.
To find leaks of any sort we use the latest technology. When doing our initial checks on your property we will use CCTV digital recording equipment. This is a speedy piece of equipment that will help us find the problem. Once the problem has be found, we can then get to work to fix it. We will work with you to make sure that you are not without heating or hot water, especially during the winter months.
Not Only Emergency Call Outs
We don't just do emergency call outs for leaks, either. Your boiler may suddenly breakdown, and you are without heating or hot water. Do not worry, because we are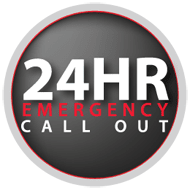 here for you. Just give us a call, and we will be there as soon as possible to get your heating and water back on.
All our Plumber Manchester parts that are used are fully insured, and they even have a 2-year guarantee. So, if there is a problem after we leave your property, just get in touch and we will be back. If it is a problem with the part, we will not charge you any extra. There are no hidden fees in Direct Gas Plumbing and Heating.
Plumber Manchester are Gas Safe Certified. If you are a private resident or a landlord, we can fix all your emergencies in a short amount of time. Our technicians are fully qualified and insured, so that we can ensure you get great service at a great rate.
Remember to have all your gas appliances serviced at least once a year to minimize these breakdowns. This may not always prevent these emergencies, but at least you will know that your appliances are working properly and safely at the time.