Industrial Heating Systems
No matter where you are working or where your business is based, one of the most important things that you can have is solid heating and plumbing. This makes up a massive chunk of your expenditure every month for utility costs, and it's also how you keep the place in the best condition that you can. At Direct Plumbing Manchester, we work as a dedicated team of professionals who can provide our clients with a bespoke service tailored to your own requirements and needs. With regular maintenance and assistance available after the work is finished, you can trust us to help you keep your plumbing and heating working at the highest capacity possible.
By providing support and assistance to all Manchester commercial and business areas, Direct Plumbing Manchester can operate in anything from a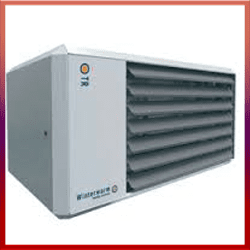 church to a sporting venue – whatever you need help with, we can deliver. With a growing client base all the time, Direct Plumbing Manchester takes on new clients regularly as we build our profile and reputation within the Manchester area. Fully accredited for plumbing, heating and water services you can rely on us to be safe, secure and intelligent. We don't mess around when it comes to quality assistance and service being provided, so if you need help with your heating, plumbing or gas, then get in touch today.
With installation and fitting of an entire room available with Direct Plumbing Manchester, you can trust us to deal with things from taps, panels, pumps and cubicles with ease. We work to hit the very highest standards day in, day out, and guarantee that all of our staff comes with the very highest level s of professionalism. We expect a certain quality from our staff and at Direct Plumbing Manchester we make sure you never get anything less than that. Whatever facilities and appliances you need fitted in your building, we can help you do just that.
Quality Matters
Commercial fitting, installation and maintenance is what we specialise is – we understand the level of quality expected and demanded of us, and always rise to the occasion. If you want to work with a professional team of experts who are trained in dealing with large scale operations and emergencies, then why not contact us today?
We get the job done in a timely manner, we are extremely courteous individuals and we adhere to all Health & Safety regulations within the trade. Nothing is more important to us than leaving the quality of finish that you deserve, so let us make sure that happens starting today with the help of our staff – just contact us for more information.