No matter what business you're in, you need to ensure that all gas equipment on site needs to be in top condition. There's many reasons why you need to look into industrial process burner maintenance Manchester, so let's see what we could do for you.
Gas Maintenance And The Law
Firstly, it's important to know that gas safety is required by law in the workplace. The Gas Safety (Installation And Use) Regulations 1998 state that: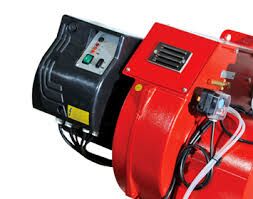 Every business owner must ensure all gas appliances and equipment are maintained in a safe condition, to prevent risk of injury to any one on site.
Every gas appliance or flue must be checked within 12 months of being installed, and then every 12 months afterwards.
A record must be kept of every gas inspection and servicing, and retained on site.
As the owner of your business, you need to be able to fulfil all of these conditions and prove that all inspections and serving is being carried out when needed. Partnering with a service such as ourselves will ensure that you can do that with ease.
Booking Regular Maintenance
If you set up a regular maintenance schedule, then you will be conforming to the law. There are lots of other reasons to do so, though. These include:
Keeping all occupants in your building safe: When maintenance is neglected, gas powered appliances have the potential of going wrong and causing serious injury. For example, carbon monoxide poisoning is a real risk in these cases. When you have regular servicing, you know all your staff and everyone else in your building will be kept safe.
Increase the lifespan of your equipment: Using industrial process burner repair Manchester will improve the lifespan of all gas equipment. As it's being well taken care of, you're less likely to see breakdowns that may require costly repair, or even replacement. That's going to save you a lot of money in the long run.
Improve fuel efficiency: Any gas appliances that haven't been serviced won't be able to use fuel as efficiently. Taking care of equipment is important for this reason. If you service them properly, you'll be able to get maximum fuel efficiency from them.
Improve equipment reliability: As mentioned in an earlier point, when you service your equipment you'll save a lot of money, as you'll see less breakdowns. This is also important as you want to get the best possible reliability from them. If you experience breakdown, that has a knock on effect on production and profits. Take care of it now, and that shouldn't be a problem.
Creating A Maintenance Schedule
Whenever you have gas appliances installed, it's vital you keep a schedule of when it was installed, and every inspection and service that it has afterwards. Keep a file somewhere easy to find in your office, so you can see exactly when every piece of equipment was serviced.
When you have a team come and handle a service or repair for you, ensure that you get the appropriate paperwork from them. They should give you paperwork that confirms what was done to the equipment, and when it was done. This gives you your log of events, so you'll always be up to date.
You know how important it is to have all your gas appliances serviced, so you need to find the right team to help you with it. You need someone with all the right know how to help you get it done.
That's where we come in. Our team are all highly trained, with the right certification to help you get the most out of your machinery. With years of experience, we can handle any servicing task, large or small.
If you ever do need a repair, we can handle that too. In most cases, we can get equipment up and running again in no time, minimizing the impact the down time has on your business.
Gas appliance servicing and repair is more important than you'd think. Book your servicing now, so you will know all your machinery is working as intended. You'll be in line with the law, and ensure that all your staff are safe when they're working for you.