Boiler Installation Manchester
Do you think that it's time to replace your boiler, then Plumber Manchester is here to help. We are very proud of the service quality that we provide our customers. First book an appointment to speak to one of our trained technicians. They will survey your property and find out from you want your needs are for central heating and hot water. We will advise you on the options that we have available; giving you details of our latest products and offers.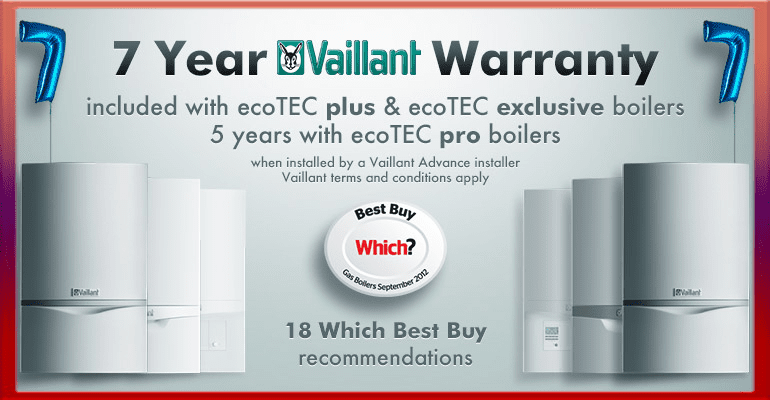 When you are happy with the service and products we can offer, our Plumber Manchester will then give you a fixed quote for the work. There are no hidden fees; this is the total price that you pay. The initial inspection is completely free. If for some reason, the technician has to do more work that was not originally noticed, you will not pay a penny extra.
A date can then be arranged to install your new boiler at your convenience. All your furniture and carpets will be covered and protected from harm while our team performs the work. After your boiler has been installed and ready to go, our Plumber Manchester will go through how it works.
We Are Valliant Approved Fitters
All our boilers are fitted by Gas Safe Certified engineers, so you can be sure that you and your household will be safe at all times. All heating systems now have to have a programmable thermostat, so that


you have a comfortable temperature all year round. This will also save you money and reduce the carbon emissions that can come from gas boilers.
We will advise you on the best boiler for your building, whether it be a combi or condenser. Both are very popular these days, because they can help you save money on your energy bill.
Make sure you understand how to use your new boiler, before the engineer leaves your property. If you still have problems get in touch with us as soon as possible for one of our team to help you out.
So, if your boiler is getting on the old side, or you are looking for something more modern, get in touch with us by phone or email. One of our engineers will come out to your property to inspect your old boiler. If he thinks it is time for a change he will advise you on the best options, model and make of boiler. If you are not sure what type you are wanting, let the experts help you to make the right choice for your budget.