While most homes will use mains gas for heating, cooking and more, not every home is able to use it. That's why you need a service that can help you install LPG boilers and appliances, so you can use this alternative fuel. Here's everything you need to know about what we can do.
LPG, or liquid petroleum gas, is a by product of natural gas and oil extraction. If you aren't able to use mains gas in your home, then is most likely what you'll be using. It's most often used in rural homes, static homes and caravans, mobile homes, and more.
Many consider LPG to be a cleaner form of fuel than regular fossil fuels. When it's used, it emits less carbon than oil. Because of this, there are many home owners that are considering switching to LPG.
LPG domestic Manchester isn't a gas that can be piped directly into your home, however. To obtain it, you need to buy it in cylinders, or in bulk to be stored in a tank. You'll then use those reserves to heat your home and power any appliances, such as your cooker. Because of this, you'll need to stay up to date on how much gas you have, and order more before it runs out.
Installation, Service and Repair
Do you need LPG in your home? You'll need to start looking into installation, service and repair from a good LPG business. If your home is not already set up for it, you'll need to have the right boiler installed. You'll also need appliances that use LPG as their main fuel, so consider all this before you go ahead with installation. Is LPG right for your home?
The first thing to do is talk to certified LPG installers, such as ourselves, about what you need. We'll be able to advise you on exactly what needs to be installed so you can get the right installation.
You may find that your current boiler can actually be converted for use with LPG. This is because they work in a very similar way. In these cases, you can make some savings on your installation. Again, we'll be able to advise if your current boiler could be used.
Boiler Installation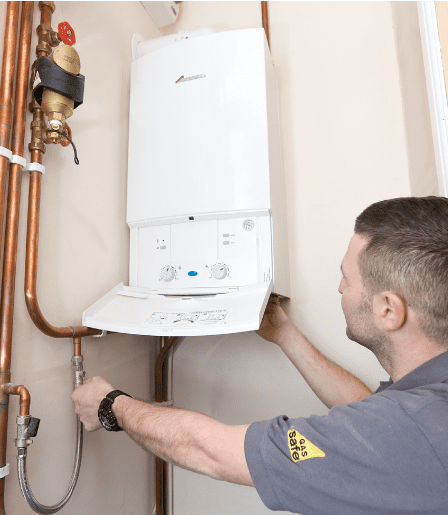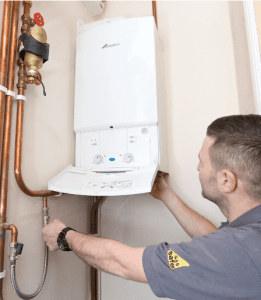 Ready for LPG boiler installation? Then your local installation team will help you find the right package. Firstly, they'll help you find the right boiler, as described above. They may be able to convert the one you have, or you'll need to have one installed. The boiler you get needs to be capable of working with the size of your home, but again, your installers will be able to help you with this.
When considering LPG boiler installation, you'll also need to consider whether you want to use cylinders or buy your LPG in bulk. There are some benefits to buying in bulk and storing it in a tank, as it can be cheaper in the long run. Discuss this with your LPG team, as they need to know how you'll buy LPG. That will affect the installation, so be firm on this before you go ahead.
Boiler Service
Once everything has been installed, your LPG boiler will need to be regularly serviced at least once a year. This service will ensure that all working parts are in order. If anything is beginning to show wear, then it can be replaced during the service.
It's vital that you do this, as boiler safety is important no matter what kind of fuel you use. A safe boiler won't be able to emit carbon monoxide, which is potentially fatal. Even small amounts can cause lasting harm, so you want to ensure that isn't happening with your boiler.
Also, a boiler service will ensure that your boiler is working at peak capacity. Your engineer will ensure it's working efficiently, so you'll see that the boiler uses less gas as it heats your home. That's something that's important during the winter, where you'll be running the heating more frequently.
Boiler Repair
Of course, sometimes there will be issues and you'll need boiler repair. That's where we're ready to step in. You can call on us and we'll help you get the boiler up and running as soon as possible. After all, no one wants to be in a cold home in the middle of winter.
When you need boiler repair, ensure you're hiring a company that's certified to work on LPG boilers. These need specialist knowledge, just as a regular boiler would. If you hire us, you'll see we're the experts on LPG in Manchester and can help you out right away.
Cooker Installation
As well as that boiler, you need a cooker installation service. This is the main appliance that will use LPG in your home. If you're not already set up for LPG, then your current cooker isn't going to be ready for you to use. If you use out services, we can advise you on what cooker to install in your kitchen.
Gas Safety Inspection
Every year you should have a gas safety inspection conducted around your entire home. This is true no matter what kind of gas you're using as fuel in your home. All gases can be unsafe if not used correctly, and you want to be sure that your home is safe from gas leaks and other issues.
A proper gas safety inspection will inspect every flue and gas appliance in the home, looking for any issues that have arisen. Much like a boiler service, the engineer can spot any issues that are currently happening, and make the needed repairs. That keeps you and your home safe.
If you need LPG installation in Manchester, or are looking for a qualified expert to come and do yearly inspections for you, then we're the people to call. We're certified in LPG installation and maintenance, and can do so at an excellent rate. Call Us or WhatsApp, and see what we can do.