Commercial Gas Safety Inspection Manchester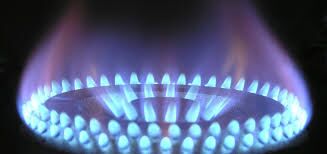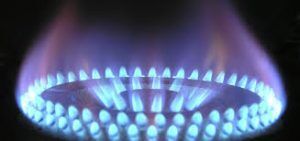 Every business has so many moving parts. If even one of them stops working as they should, then you'll find that everything else comes to a standstill, too. That's why a commercial gas safety inspection Manchester is so important. The last thing you need is the heating going out during the winter, or for a gas leak to make your building dangerous. Here's what's involved in a gas inspection, and when you should get one.
The Importance Of Gas Safety Inspections
When your gas is working as it should, you won't even think about it. When it breaks down though, you'll soon miss it. In most buildings, the loss of gas will mean the loss of heating and hot water. That's not going to go down well when the weather is frosty outside.
In some business, it could cause even more problems. For example, the loss of gas in a commercial kitchen could lead to you closing down and losing revenue for the day. That's the last thing you want, so having the gas system inspected is important.
Even more important is gas safety. Gas, when mishandled, is an incredibly dangerous substance. The last thing you want is for something to go wrong, and cause harm to your staff or the building itself. With regular inspections, you can catch problems before they occur.
Finally, gas safety is your legal obligation as a business owner. You'll be expected to keep the gas system up to date and in good condition. With regular inspections, you can ensure that this is the case in your building.
Hiring The Right Professional
You know just how important it is to get the right people servicing and inspecting your gas. Anyone you hire needs to have all the right certification and training, so they can spot problems before they even arise. How do you ensure you're hiring the right people?
You can trust us with your gas inspections, as we have years of experience in the industry. All our engineers are highly trained, and have the experience needed to do a thorough inspection of the gas and boiler in your workplace.
Whoever you choose, always ensure that they are certified and gas safe registered, to ensure that you'll get a safe and thorough service.
When Should You Get An Inspection Done?
As gas safety inspections are so important, how often should they be done on your property? As a general rule, they should be carried out once a year. You'll need to make a reminder to call us to come to check on your gas, so we can ensure that everything is as safe as can be.
Once we've given your gas the all clear, we'll note the date and time of inspection. That will show you when you need to get the inspection done next year. The closer to the same date you can get, the better.
That yearly inspection will be frequent enough to catch any issues as they appear, and ensure that your system is as safe as can be.
What Is Included In A Gas Inspection?
When an engineer comes, what will they do to ensure your gas is safe? Firstly, they will check out your boiler. They will do checks to ensure it's working as it should, and identify any problems that need to be addressed.
Next, they will carry out a safety inspection of all your visible pipework, as well as your gas meter. This will check for any possible leaks or faults that need to be addressed.
Finally, the inspector will do a tightness test on your entire gas installation. With all this done, they will let you know how the inspection went, and what needs to be done to improve the system.
With the inspection done, you'll have peace of mind and you'll be able to fulfil your legal obligation. You also will lessen any chances of things going wrong, especially during the colder months.
Now you know exactly what you need to do to get your gas inspected. Give us a call now to book your inspection, and ensure that your whole gas system is up to scratch. Having the test done now will nip a lot of problems in the bud later on.